GameGuide » Blog Archive » Red Dead Redemption: New Austin
Posted by famousfive On May – 5 – 2010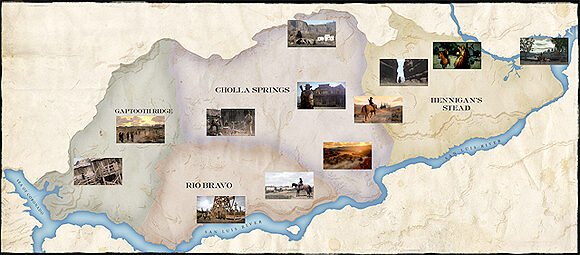 New Austin is one of three discrete territories that make up the landscape of the game – home to scattered townships and forts, but far from tamed. Savage outlaws and wild animals still roam the open spaces, and wary travelers share the newly cut roads with as many bandits as farmers. Trains and coaches move quickly between the larger towns, but a sidearm is a necessity when traveling by horseback.
Horse-drawn carts race down a bluff by Lake Don Julio.
Armadillo's infamous saloon: the perfect place to drink, gamble, and get into trouble.