WIN: Tickets To Armageddon | Gameguide WIN: Tickets To Armageddon – Gameguide
0 Flares Twitter 0 Facebook 0 Google+ 0 Reddit 0 Email — Buffer 0 Pin It Share 0 Filament.io 0 Flares ×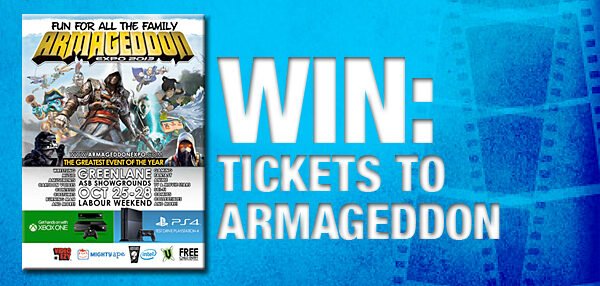 After an incredible Auckland 2012 event, where 50,000 attendees graced Armageddon with their presence, mixing gaming, comics, Cosplay, collectibles and entertainment, the 2013 event is rapidly approaching with plans for our largest expo ever.
Almost the entire NZ gaming industry has already booked major section at the event, including PlayStation, Microsoft, Fiveight (Warner Brothers), Total Interactive (Activision), EB Games, Mightyape and newcomer from overseas World of Tanks to name but a few. We are waiting on official announcements, but expect some incredible gaming previews this year, exclusive in NZ to Armageddon.
The favorites from past events have returned, starting with the events Burning man (Friday night at 9.15pm), Trading Card tournaments, live Wrestling, animation panels and screenings, movies, eating challenges and oh so much more.
The events Masquerade Ball will be returning to its Sunday night timeslot as a solo event again with Magnolia Memoir and a DJ to keep you entertained to be announced soon. Thanks to the good people at Armageddon, we have 2 double passes to giveaway! To go in the draw to win one, just answer the following question: Name two guests appearing at this year's Armageddon.
Email your answer along with your postal address to GameGuide before 15 October 2013.
Our friends at FilmGuide and Geeksphere are also giving away double passes.
0 Flares Twitter 0 Facebook 0 Google+ 0 Reddit 0 Email — Buffer 0 Pin It Share 0 Filament.io 0 Flares ×