GameguideFamousFive, Author at Gameguide – Page 76 of 87 FamousFive, Author at Gameguide – Page 76 of 87
Killzone 3 is my first taste of this Playstation 3 exclusive series, and is the first FPS I have played on Sony's console, so I don't have the history, which will probably men I approach it from a different angle from fans of the series.  THis is quite possibly truest when it comes to the story line.
I don't really give a crap about the red-goggled Helghast, or why they hate me so much.  All I really care about is that I've been abandoned on an unfriendly planet and if I see someone with red eyes, I'm gonna blow his freaken head off.
Fortunately I'm not alone, I have a small squad, though they are only there it seems to help drive the story and add variety to the missions.
The game itself kicks off with a lengthy and ever so slightly irritating training level, where for some inexplicable reason, you actually get to play as one of those red eyed freaks – only you're not, as it turns out. 
Read more
Skyrm's story is set 200 years after the events of The Elder Scrolls IV: Oblivion, and the world of Tamriel is in shambles. The empire has fallen to the elves, the Blades are gone, the Nords hate each other, and a civil war is about the break out. Oh, and that big dragon the Elder Scrolls prophesied about? Yeah, he's arrived, too. Players will take control of the last remaining Dragonborn, a dragon hunter anointed by the gods to help fend off the threat.
Bethesda's newest title features a brand-spanking new engine where every object in the game now casts a shadow as well as improved draw-distances. Textures are sharper and more detailed and the environments are livelier. There's also the addition of a HUD-less first-person view and "improved" third-person camera option. 
Read more
Four new screens from Batman: Arkham City have been unleashed, showing the amazing visuals and dark setting that is making this one of the most anticipated titles this year.
Read more
Turtle Beach, a leader in premium gaming headsets and audio entertainment accessories have revealed a New Zealand distribution deal with Fiveight Distribution.  The agreement positions Fiveight as the exclusive distributor of the full line of Turtle Beach audio products to the retail channel in New Zealand. Turtle Beach headsets and accessories range will hit retail late February, 2011.
"We are very excited at Fiveight to have the opportunity to distribute  Turtle Beach in the New Zealand market in conjunction with QVSoftware.  Fiveight will be able to provide gaming enthusiasts with products that enhance and enable a highly satisfying entertainment experience!", says Ben Ward – Director, Fiveight. 
Read more
Rage is a groundbreaking first-person shooter set in the not-too-distant future after an asteroid impacts Earth, leaving a ravaged world behind. You emerge into this vast wasteland to discover humanity working to rebuild itself against such forces as raider gangs, mutants, and the Authority – an oppressive government regime that
Read more
I've been hanging out in anticipation of Test Drive Unlimited 2 for some time.  It's the sequel to the first driving game I owned on the XBox 360, and as such my anticipation was high.  My hopes, unfortunately were initially dashed – and this is the part where I act like a spoilt brat complaining that the game I got sent for free, was for the wrong format.  My review copy of Test Drive Unlimited 2 – as you can probably tell from the review artwork above – was supplied for the PS3 and not – as requested – for the XBox 360.  This was initially disappointing on two levels – the first being my previous experience with the series on the 360, the second being that most of my friends have XBoxes, so to really enjoy the social aspect of the game, I was hoping to encourage my friends to at least rent it for the weekend.
So I went into the game on a downer, and the beginning of the game was pretty ho-hum and I was ready to throw in the towel early on.
But I persevered.  And was duly rewarded. 
Read more
The Noob Saibot reveal trailer was released today.  Noob Saibot, previously Sub Zero, a fallen warrior, resurrected by the Netherrealm sorcerer Quan Chi to fulfil a dark objective. A faithful servant and a recent addition to the Brotherhood of Shadow, he plays a key role in helping Shao Kahn in
Read more
The first trailer for LEGO Ninjago: The Video Game hit the internet today.  LEGO Ninjago is a Nintendo DS only title and complements the recently released LEGO Ninjago toys.  The game introduces gamers to the powerful, tornado-fueled art of Spinjitzu – a fighting technique where the player uses turbulent spinning
Read more
More information on F.E.A.R. 3's single player campaign was released today, with confirmation that Paxton Fettel will be a playable character.  Video, screens and press release after the jump. 
Read more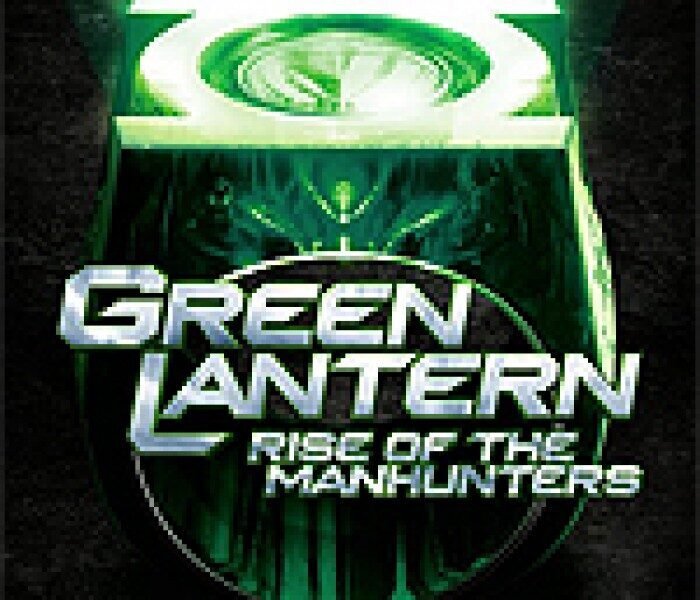 The trailer for the Green Lantern video game has just been released on the web, along with a press release.  It's not a lot to go on, other than it's a movie tie in.  The website defaults to a Facebook page, which has only just been created.  Looks like the
Read more