GameGuide » 2010 » March
Posted by famousfivenz On March – 4 – 2010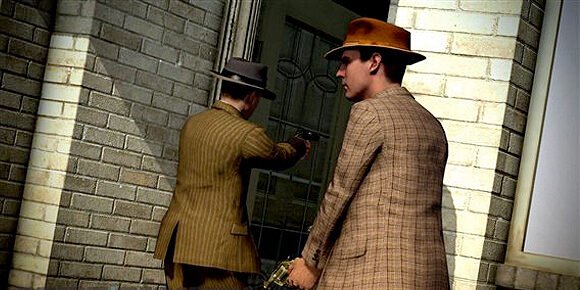 "Traditional motion capture could never bring to life the subtle nuances of the chaotic criminal underworld of L.A. Noire in the same way as MotionScan," claims Team Bondi's Brendan McNamara, commenting on MotionScan. It's the new motion capture technology being employed first by his studio's moody crime game, L.A. Noire. In a press release yesterday, Depth Analysis announced the new tech and touted its many applications in the forthcoming Rockstar title.
Allegedly, MotionScan uses "32 high-definition cameras to capture true-to-life three-dimensional performances at up to 30 frames per second," thus allowing for the supposedly "emotional performances" that McNamara says make L.A. Noire "a truly unique and revolutionary game." Aside from the claims of higher quality, the mocap system supposedly has lower operation costs due to a streamlined post-production processing time. With any luck, we'll finally see all this big talk in action — and compare ir with other performance-capture scenes in games like Uncharted 2, Alan Wake and Heavy Rain — this September when the game arrives on store shelves. [joystiq]
Posted by famousfivenz On March – 4 – 2010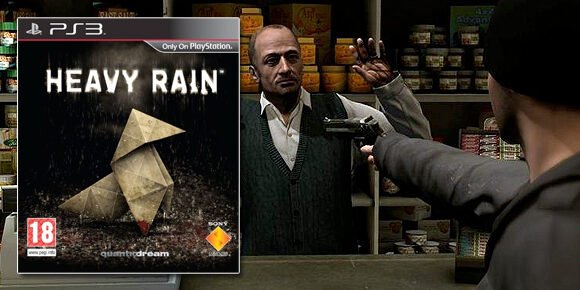 Heavy Rain is Quantic Dream's follow up to 2005's acclaimed Fahrenheit, one of my favourite games on the original X-Box. From the point I discovered that Quantic were revisiting the gameplay they invented five years ago, with what was being described as a dark, immersive and emotionally-engaging noir-thriller where decisions are charged with importance and actions can have drastic and unforseen consequences, I was ready to sell my soul and embrace the dark side; to play Heavy Rain I would have to obtain a PS3.
Money's a bit tight but I managed to borrow a mates PS3 for a couple of weeks, and as such, I'm going to be writing this review diary style, so to speak. I'll be adding my thoughts over the next couple of weeks until I'm ready to give the game a rating and an overall conclusion.
So after hooking up my loaner PS3, I inserted the disk. The game wanted me to install it on the hard-drive. Well, not exactly wanted, demanded. I went away and got something to eat, ate it, returned and it was almost finished installing.   Read the rest of this entry »
Posted by famousfivenz On March – 4 – 2010
Gamers spend way more time on Microsoft's Xbox 360 than on any other platform which harnesses the internet – the PC and PlayStation 3 included, a new survey has found.
Stat trackers at the NPD Group collected information relating to all internet-based consoles and platforms and found that the average Xbox 360 owners logs an impressive 7.3 hours a week playing on the web.   Read the rest of this entry »
Posted by famousfivenz On March – 4 – 2010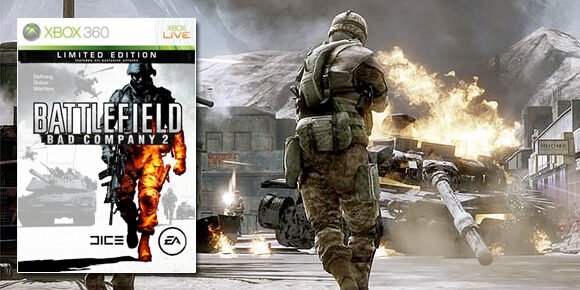 No modern FPS can stand up to be counted without being compared to the juggernaut that is Modern Warfare 2. Whilst it may be hard – near impossible some might say – to knock MW2 off it's perch as the best selling FPS, with the blandness of the relatively short single player campaign, making a better FPS might not be such a stretch.
Certainly not for the team behind Battlefield Bad Company 2, the sequel to 2008's Battlefield Bad Company, a game that has only been in my possession for two days, but a game that has already got my considering that I might put MW2 away and forget about it.   Read the rest of this entry »
Posted by famousfivenz On March – 3 – 2010
The dust is settling and the truth seems to be emerging from the rampant rumour mongoring of the last 24 hours in relation to the swift departure of Infinity Ward co-founders Jason West and Vince Zampella through legal action taken by Activision.
kotaku has the latest, including official word from Activision:   Read the rest of this entry »
Posted by famousfivenz On March – 1 – 2010
Square Enix London Studios, a part of Square Enix Europe, in partnership with NAMCO BANDAI Partners Australia & New Zealand today announced an incredible, action-packed demo for the hotly anticipated freeroaming action game Just Cause 2 will release on March 4th, 2010.
Available for PlayStation 3 computer entertainment system, Xbox 360 video game and entertainment system from Microsoft and PC, the Just Cause 2 demo will feature a massive 35 square miles of the Lautan Lama Desert, a vast expanse of stunning, sun-scorched scenery taking up just one of the many islands in the 400 square miles of the Panau archipelago. Packed with towns, villages, military installations, mountain ranges, missions and more, the demo will feature an astonishing amount of activities for the player… and opportunities for adrenaline-fuelled chaos are limitless.   Read the rest of this entry »