GameGuide » 2010 » April
Posted by famousfive On April – 30 – 2010
Posted by famousfive On April – 29 – 2010
Posted by famousfive On April – 28 – 2010
Posted by famousfive On April – 28 – 2010
Posted by famousfive On April – 27 – 2010
Red Dead Redemption's competitive multiplayer serves up classic multiplayer match modes with a distinctly Western twist: every match starts with players eye-to-eye in a classic showdown. Experience team-based Gang matches, Free-For-All Shootouts and classic Capture The Bag modes in specially designed locations within Red Dead Redemption's vast and beautifully detailed open world.  Read the rest of this entry »
Posted by famousfive On April – 27 – 2010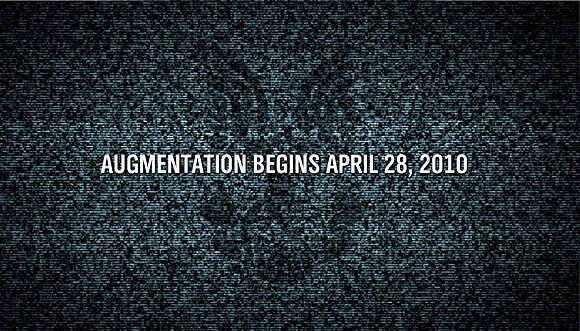 Brace yourselves for a riveting glimpse into one of the darkest secrets of the "Halo" universe. This week is the premiere of "Birth of a Spartan," a live-action short directed by award-winning director Noam Murro.
"Birth of a Spartan" is a stirring depiction of the transformation of Carter 259, the future leader of Noble Team in "Halo: Reach," from an ordinary young man to a superhuman Spartan warrior.
The highly classified bio-augmentation procedure is a Spartan candidate's final and most difficult ordeal before joining the ranks of the legendary soldiers. The dramatic interpretation of Carter's rebirth as a Spartan embodies the themes of courage, sacrifice and honour in "Halo: Reach" and gives viewers a unique look into the origins of a central character in the upcoming blockbuster game.  Read the rest of this entry »
Posted by famousfive On April – 23 – 2010
One of the biggest games of 2010, "Halo: Reach," is getting the ultimate collector's treatment it deserves. Limited and Legendary editions of "Halo: Reach," packed with exclusive content are now available for pre-order starting today at participating retailers.
Additionally, Bungie has today unveiled a new action-packed video documentary offering a behind-the-scenes look at the development of "Halo: Reach". Also featured is a sneak peek at the new modes, features and content that players will be able to test when the multiplayer beta kicks off on the 4th of May.  Read the rest of this entry »
Posted by famousfive On April – 23 – 2010
Jordan Tresson has been announced as the winner of GT Academy 2010. The 21-year-old Frenchman completed a short head-to-head test today on Silverstone's new Grand Prix circuit against friend and rival Luca Lorenzini. The pair drove five flying laps each in the 420bhp Nissan 370Z GT4 race car that Tresson will now campaign in the 2010 European GT Cup series.
The announcement of Tresson's victory is the culmination of a process that started in December 2009 when the GT Academy time trial went live across 17 countries. Over 1.2 million people downloaded the special version of the Gran Turismo game on PlayStation®3 to enter the completion. The fastest twenty from each country then competed for their chance to attend the five-day international final, the GT Academy 'boot camp' at Silverstone. Jordan and Luca were chosen as the best of the 18 Academy finalists by judges Johnny Herbert, Eddie Jordan, Sabine Schmitz and Rob Barff. An intensive six-week period has seen them racing at various UK club races each weekend to qualify for an International C Race Licence. Both obtained their licences last weekend and headed to Silverstone for the test session to decide who would win the ultimate prize.  Read the rest of this entry »
Posted by famousfive On April – 23 – 2010
Posted by famousfive On April – 22 – 2010